Regular price
Sale price
$26.00 USD
Unit price
per
Sale
Sold out
Mortar And Pestle Flower Of Life 10cm
Mortar and pestle is a set of two simple tools used from the Stone Age to the present day to prepare ingredients or substances by crushing and grinding them into a fine paste or powder in the kitchen, laboratory, and pharmacy. The mortar (/ˈmɔːrtər/) is characteristically a bowl, typically made of hard wood, metal, ceramic, or hard stone such as granite. The pestle (/ˈpɛsəl/, also US: /ˈpɛstəl/) is a blunt, club-shaped object. The substance to be ground, which may be wet or dry, is placed in the mortar where the pestle is pounded, pressed, and rotated into the substance until the desired texture is achieved.
Mortars and pestles have been used in cooking since prehistory; today they are typically associated with the profession of pharmacy due to their historical use in preparing medicines. They are used in chemistry settings for pulverizing small amounts of chemicals; in arts and cosmetics for pulverizing pigments, binders, and other substances; in ceramics for making grog; in masonry and in other types of construction requiring pulverized materials. In cooking, they are typically used to crush spices, to make pesto and certain cocktails such as the mojito, which requires the gentle crushing of sugar, ice, and mint leaves in the glass with a pestle.
The invention of mortars and pestles seems related to that of quern-stones, which use a similar principle of naturally indented, durable, hard stone bases and mallets of stone or wood to process food and plant materials, clay, or minerals by stamping, crushing, pulverizing and grinding.
Shipping & Returns

Standard Shipping $10.00 Australia Wide

Free Shipping Orders over $50.00 Australia Wide

International Shipping $50.00

Returns 14 Days from receiving
Share
View full details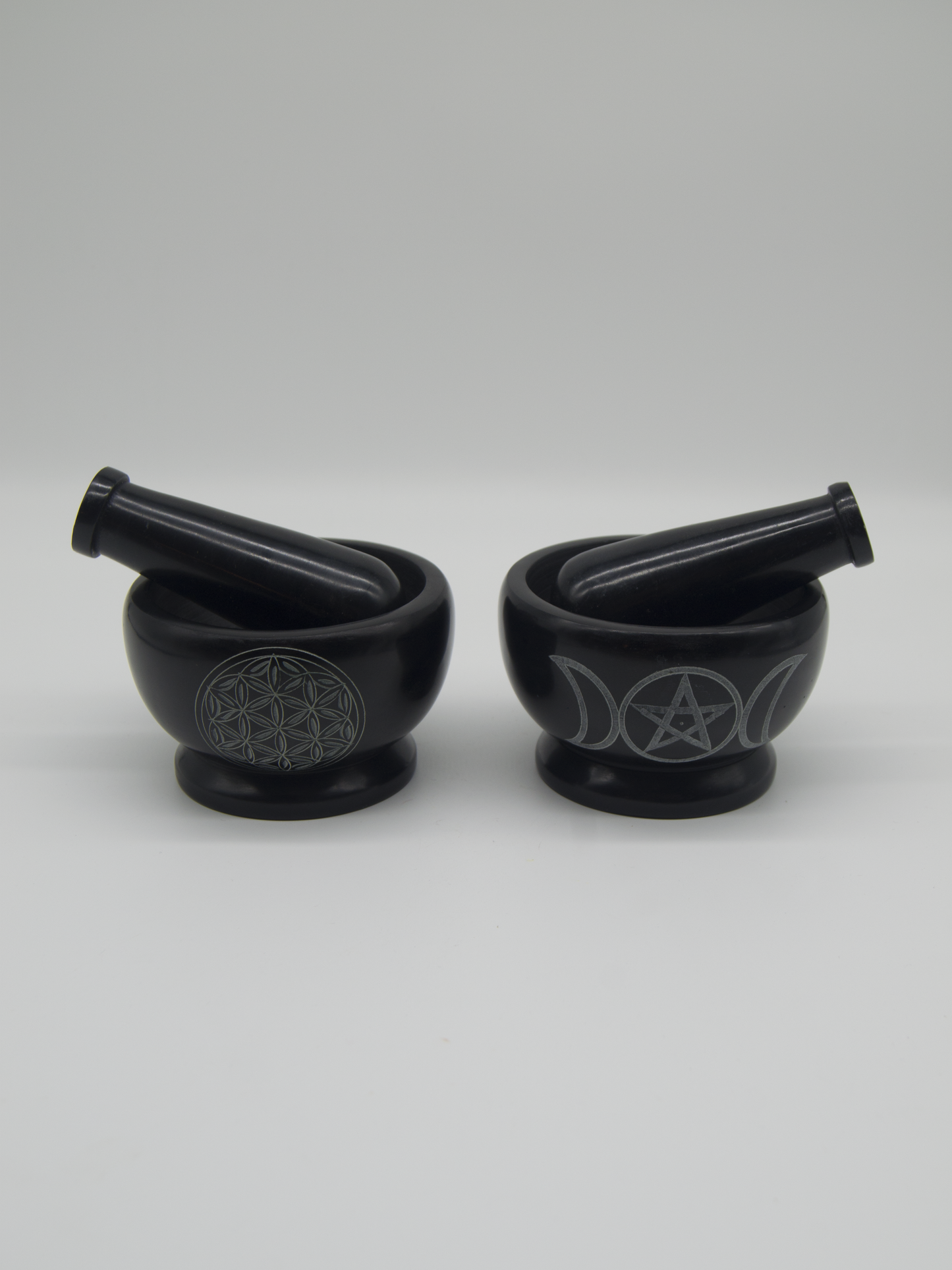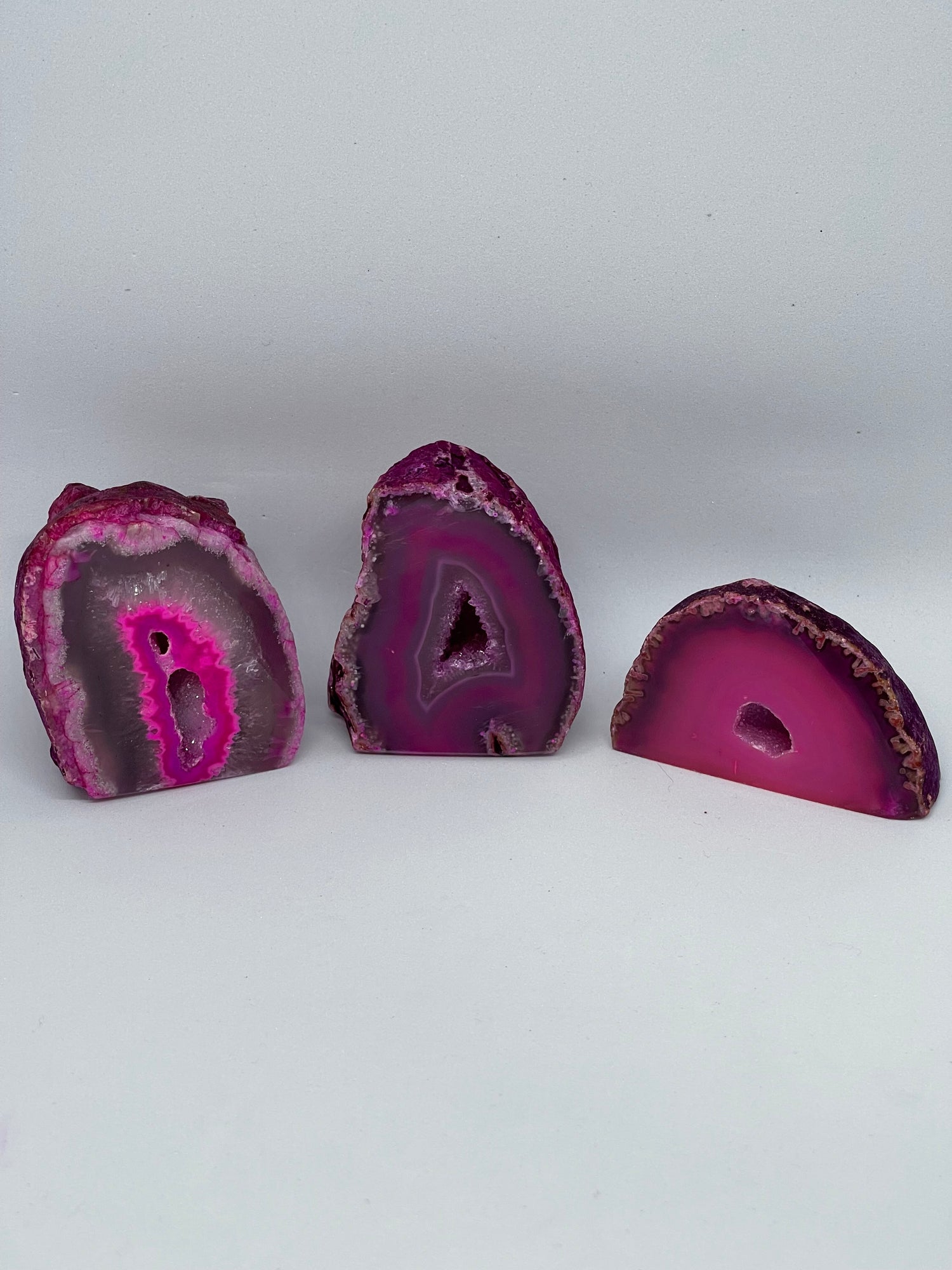 Crystals Pink Agate Rough Polished
Crystal Agate Pink Halves Base 6+cm  These beautiful Stones will be a great gift or keep sake. In general Pink Botswana Agate helps release and heal emotional issues. Pink Agate can enhance your concentration, analytical skills and perception of situations. It can boost self-confidence is a comforting and protective stone, it is good if you are feeling lonely, lost, or afraid.  Invites courage, strength and self confidence. High vibrational, ethically sourced quality crystals to a strongly emerging New Age market. We offer the finest quality crystals. 
$15.00 Per Piece
Crystals Pink Agate Rough Polished
Free Shipping

Free Shipping on all orders over $50.00 Australia Wide.

Standard Shipping $10.00 per order under $50.00 Australia Wide.

Express shipping $18.00 Australia Wide.

International Shipping $50.00 per order.

Hassle-Free Exchanges And Refunds

Please return the product within

14 days for an Exchange or a Refund

Please refer to our Refund Policy .